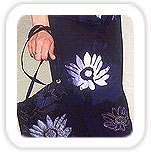 As the name suggests, wrap arounds are ensembles that are wrapped around the waist to give it a skirt like look with straight cuts. Wrap arounds are a new invention in the apparels that traditionally line ones wardrobe but they have caught immense popularity in the past few decades. The precise reason being their unique look and exotic elegance rendered to them through embroidery.
The fabrics used for their making include:
Cotton
Georgette
Silk
Crepe
Chiffon
Loomed Fabrics
The embroidery styles that they employ are also varied. Some common ones include:
Bidri Embroidery
Banni Embroidery
Phulkari Embroidery
Banjara Embroidery
Kathi Embroidery
Embroidered wraparounds are apparels that make for all occasions be it casual, formal or festive. The rich craftsmanship displayed by these apparels have led to their accelerated demand both nationally as well as internationally.